16 May, 2015 Today's Anime Picture -DanMachi 07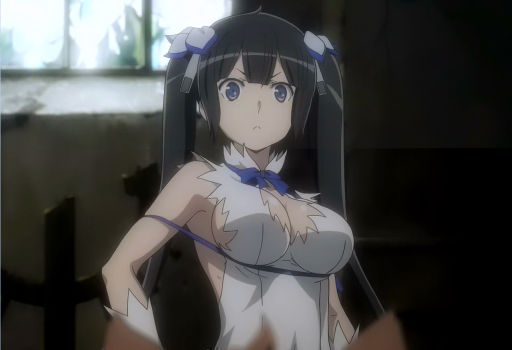 Scene from "Dungeon ni Deai wo Motomeru no wa Machigatteiru Darou ka" episode 07
This picture is Hestia in "Dungeon ni Deai wo Motomeru no wa Machigatteiru Darou ka" episode 7.
It was synthesized by adjusting a little brightness, because the motion is slowly scene coming to "pan down". (a little vertically long image)
Hestia has been out very popular in Japan.(especially Hestia's string)
It is quite difficult to me to draw the human body balance, I feel they have their keen wits about the body of the line!
Before Animation(only young-adult fiction), it was not noticed until now.
Now she has established one of the innovative fashion.
(illustrated by Suzuhito Yasuda(ヤスダスズヒト))
I thank you for reading it through.
By now, I guess you get used to my funny English writing.
Appreciate any suggestions you can make.
0 Responses